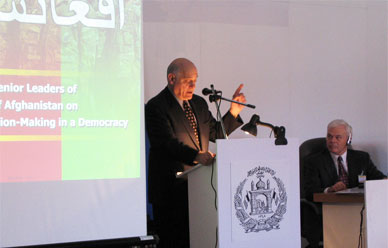 Applying Global Expertise
CEV Associates brings years of practical experience and a host of proven, proprietary methodologies to solutions for foreign governments and institutions around the world that are in need of expanded and sustainable capacity, particularly in healthcare and security sector reform.
As a private sector company, only CEVA
Offers the breadth, depth and scope for solutions;
Possesses the high level of credibility, domain knowledge and interpersonal relationships with key leaders around the world.

CEVA Competencies Include:
Healthcare – through the CEVA Health Consortium providing state-of-the-art healthcare facilities, training, staff support and capacity building.
Institutional Capacity Building – assisting nations, ministries and organizations develop their capacities to fulfill their responsibilities, with particular emphasis on healthcare systems, security sector reform, education, and systems integration.
Training – providing training, training systems and training management for individual and collective training, especially for healthcare providers, educators and teachers, national security organizations, and supporting staffs.
Corporate and International Leader Development – helping nations, ministries and organizations develop and sustain competent, confident leaders at all levels.
Planning (Strategic and Operational) – assisting ministries, institutions and individuals develop practical, executable, outcomes-based plans, as well to develop their own planning capabilities.
Integrated Solutions – providing teams of experts that tie together disparate programs, particularly infrastructure development, personnel management, training, organization, policies and processes, and leader development.
Program Management – including serving as Owners Representatives to ensure highest quality in complex programs.

Contact:
For all inquiries please send an email to info@cevassociates.com or call +1-703 684-4431.
Our Operating Principles:
Highest quality people and programs that produce the highest quality results within an uncompromising framework of ethics.
Responsiveness to the customer's requirements and directions.
Integrated team consisting of customer and CEVA members from the start of the contract through its completion.
Long-term commitments based on trust, confidence and mutual respect.
Quality control, with in-process reviews (IPRs) for the customer's senior leadership.
Strict adherence to U.S., national and international law, licenses and policies.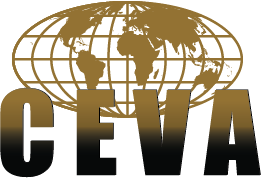 CEVA is the managing partner of CEVA Health Consortium.
Learn more >