CEVA Health Consortium
The CEVA Health Consortium is built on a vision of a holistic, plan-based approach to national healthcare. We believe that investments in healthcare - whether in major facilities, training, logistics, personnel, finance, training, public health, IT, quality assurance or healthcare delivery – should be in the context of an overarching national healthcare plan.
CEVA-HC follows a three-phased methodology to ensure that all health-related programs are fully integrated and maximize the return on investment in terms of quality healthcare for the people. These three phases are:
Analysis and Action Plan
Action Plan Implementation
Institutional Transition and Empowerment
CEVA-HC ensures the development and implementation of high quality healthcare programs by ensuring that senior leaders from both CEVA-HC and the host country are continuously involved. We accomplish this through a series of In-Process Reviews (IPRs) and senior leadership seminars.
CEVA Health Consortium Members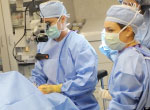 CEVA leaders' support at the CDC
CEVA – Program architecture, management and systems integration
National healthcare planning and operational support to the Centers for Disease Control and Prevention (CDC)
Health capacity building programs around the world.

Contact:
For all inquiries please send an email to info@cevassociates.com or call +1-703 684-4431.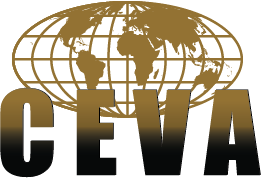 The CEVA Health Consortium Board of Advisors is composed of internationally-renown experts in health systems and healthcare.
Dr. Julie Gerberding: Former Director, Centers for Disease Control and Prevention (CDC)
Dr. Ron Blanck: Former Surgeon General, U.S. Army
Dr. Charles Rice: President Emeritus, Uniformed Services University of the Health Sciences
Dr. Hurdis M. Griffith: Dean Emeritus of the College of Nursing at Rutgers, the State University of New Jersey
Dr. Edward Martin: Former Assistant Secretary of Defense for Health Affairs
Dr. Bellur Prabhakar: Chairman, Department of Microbiology and Immunology, University of Illinois Medical School